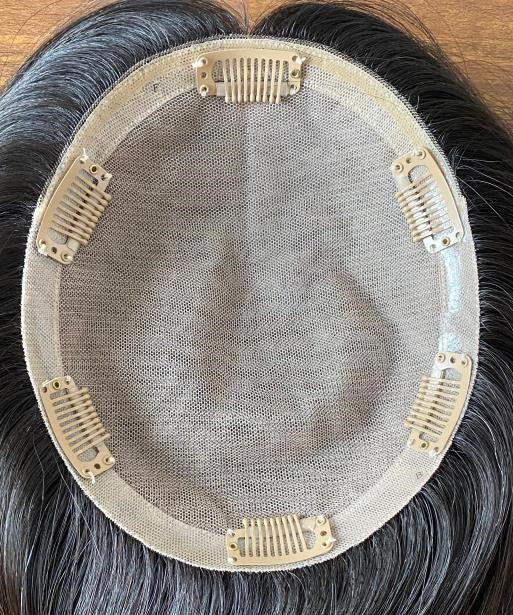 Hair toppers are a great solution for women with hair thinning or hair loss.They come in different base types, shapes and sizes, which are designed to disguise hair loss or thinning hair at various stages and different areas of the scalp.
It is a natural-looking hair piece that you can clip or secure on your head to blend in with your own hair.
Below are some different topper styles we provide,let's learn more about the topper designs to choose the one most suitable to you.
Ⅰ.Silk Base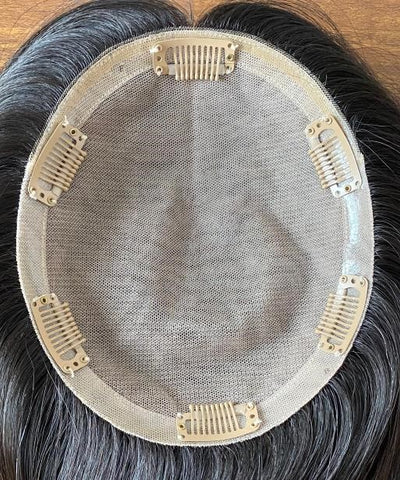 The Silk Top Base is constructed with a layer of lace and pure silk fabric on the top front of the cap. It is the most realistic topper base on the market today. A Silk Base will perfectly hide the knots and no need to worry about any other techniques to make the knots invisible, because the knots are hidden under the silk base.
Ⅱ.Mono Base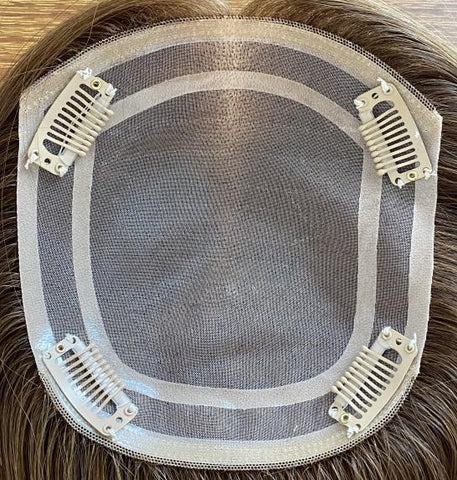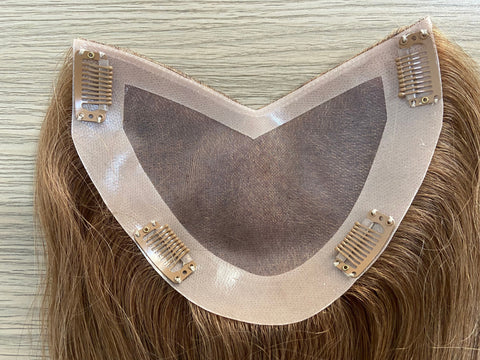 With a Mono Base, individual hairs are tied to a fine mesh material which is superior as it is ventilated and seamless.The Mono Base allows you to change the part as you like for great styling versatility, which can give you a natural look. Mono bases are also extremely durable and have a long lifespan.
Ⅲ.Lace Base
The Lace Base features a lace material with individual hairs tied the base, which is thin,lightweight, and breathable, hence being exceptionally comfortable to wear. Full Lace Toppers and Toppers with a Lace front are  perfectly mimic the look of a natural hairline.
Ⅳ.PU/Skin Base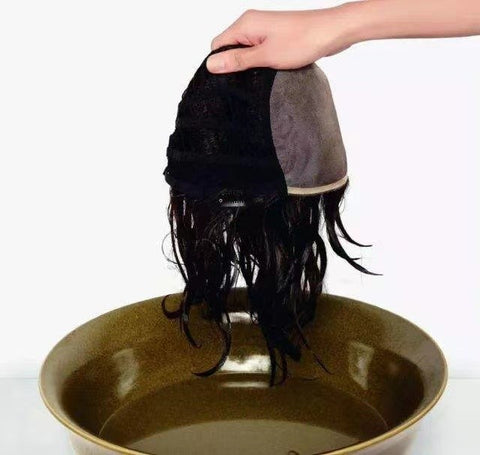 Skin base, which is indeed made from poly, resembles your real scalp.Skillful artisans use injection or V-loop ventilating technique to create the topper.
Skin base hairpiece is suitable for those looking for the most natural-looking hairline. However, the base is not really breathable, you may find a little bit uncomfortable in the hot days.
---