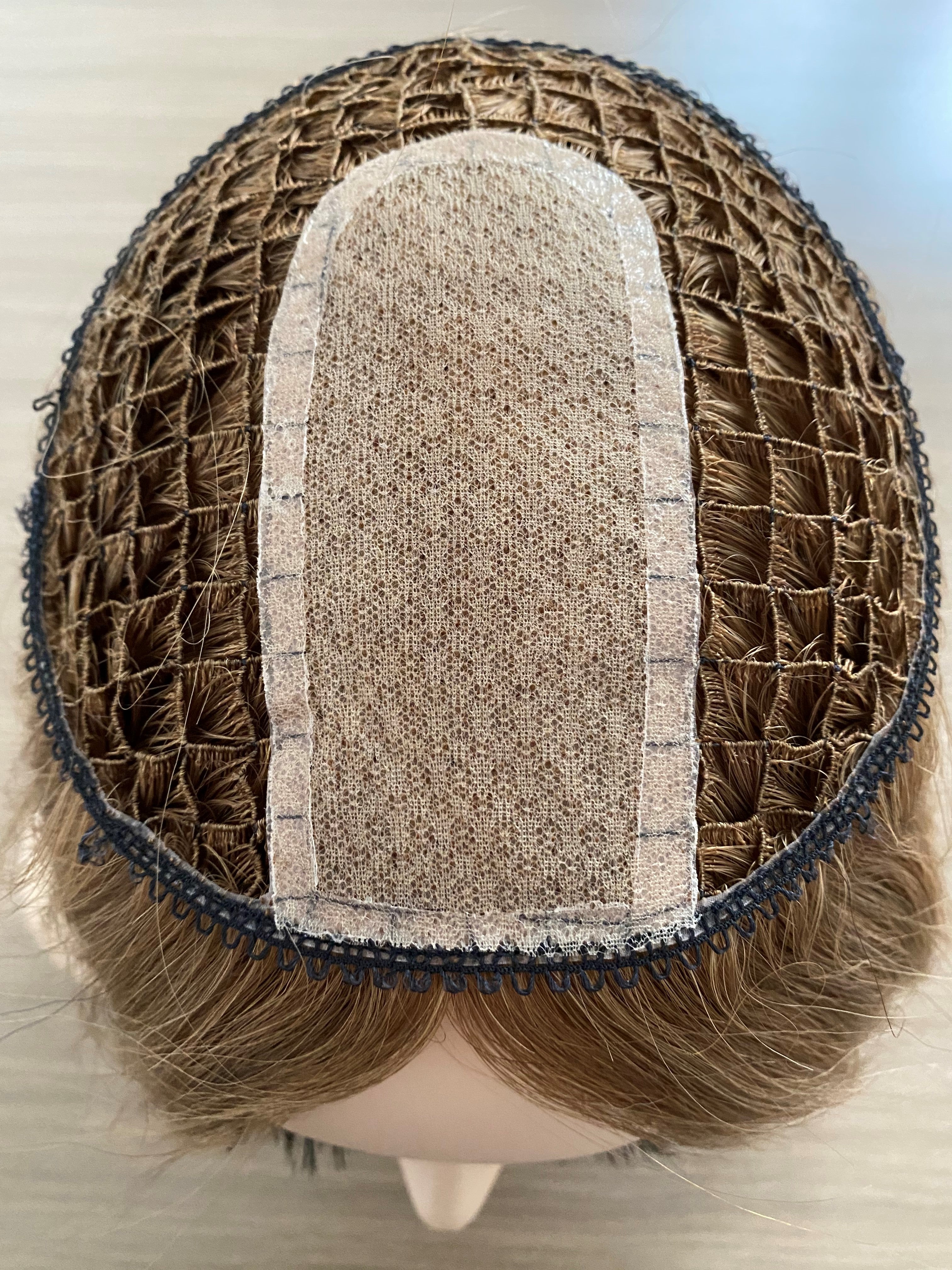 The topic of hair is always the most popular topic of discussion, and it is a fashion move. People always want to be in the forefront of fashion, today I would like to introduce a new product to you.
In the past two months, a TOPPER has been quietly popular, and many customers are constantly reordering. We call this product ------- Fishnet topper.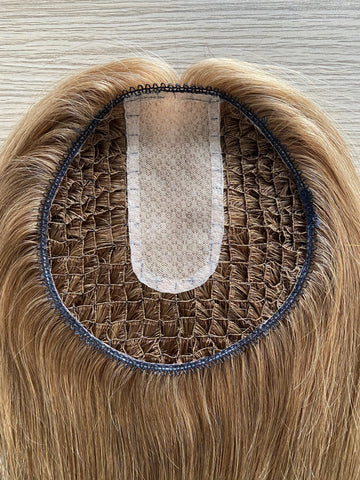 The Topper has a simple yet innovative design, as you can see from the bottom of this picture. It is made up of two parts, Silk part and fishing net part.
Silk part can make the parting of the head seam look very natural, close to the actual scalp effect, the fishing net part avoids the tedious bottom of the net, and it is more comfortable and breathable to wear.
I guess you are wondering how to use this topper? Now let's study together, how to make the best use of it, the following is only my personal opinion, if you have better ideas ,please left the message , I would appreciate it very much.
1.
We can wear it as a normal topper.Like this picture.
Such ordinary wear from the appearance of the point of view and other no big difference.
2.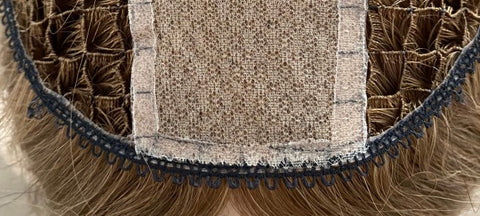 You can see that there is a black hole at the very edge of the mesh, where we can receive the hair and sew the hair curtain.
This avoids damage to the hair and scalp caused by extensions and avoids having to take them out and redo them as they grow and look out of harmony, which can be a waste of time and energy.
3.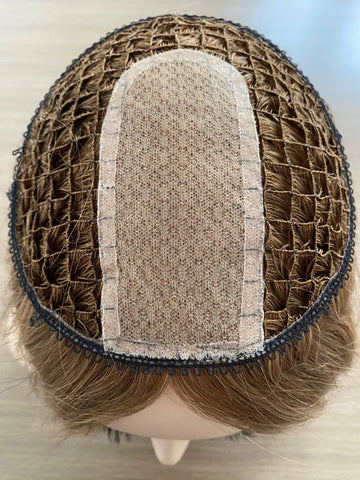 This is where you're most surprised, we can weave our hair through the mesh, and achieve a perfect integration.
There may be some trouble with this, but I'm sure the result will be very satisfactory.
---