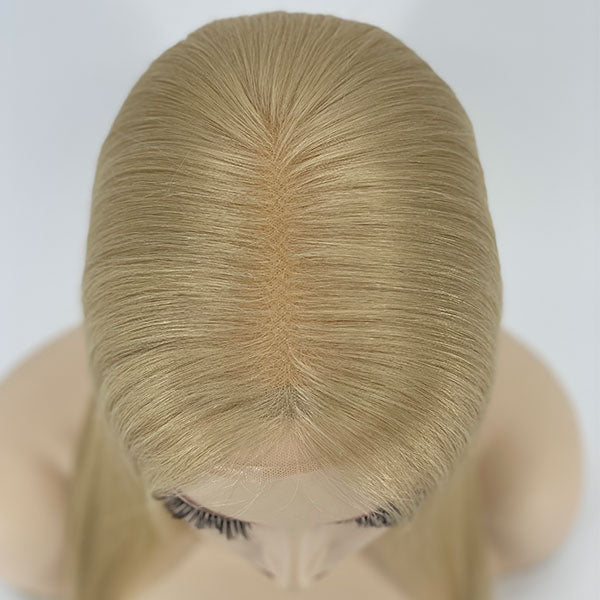 The lace crown topper is for women facing overall hair thinning problems across the crown area.This is a full coverage topper that adds volume and covers a larger hair thinning area.
Different size can be customized based on the different hairloss area.
It is easy to install and allows for free parting. Top quality hair with cuticle aligned to prevent tangling and shedding problems. They are so undetectable that no one will ever know it is not your natural hair.
Ⅱ.Advantages vs Disadvantages of lace topper
Advantages: The biggest advantage of lace toppers is that they are highly breathable, which is very suitable for hot summers. The front hairline at the bottom of the lace mesh is very natural and highly matched with your own hairline, so the hairline has high requirements.
Disadvantages: The hair tied to the bottom of the lace mesh is knotted on the lace, and the topper will be more obvious when it is sewn, and the fidelity and naturalness are extremely poor.
However, the black knots at the bottom of the net can be bleached. After processing, the black knots significantly reduce the visibility and greatly increase the fidelity.
Bleached Knots, as the name suggests, is to bleach the position of the topper crochet and knot. Use bleaching to bleach the roots of the forehead hairline, that is, where the black pimples are knotted, into a lighter color.
The color that comes out is very close to the skin tone. After wearing the viscose, it feels like hair growing out of the skin, very natural.
---