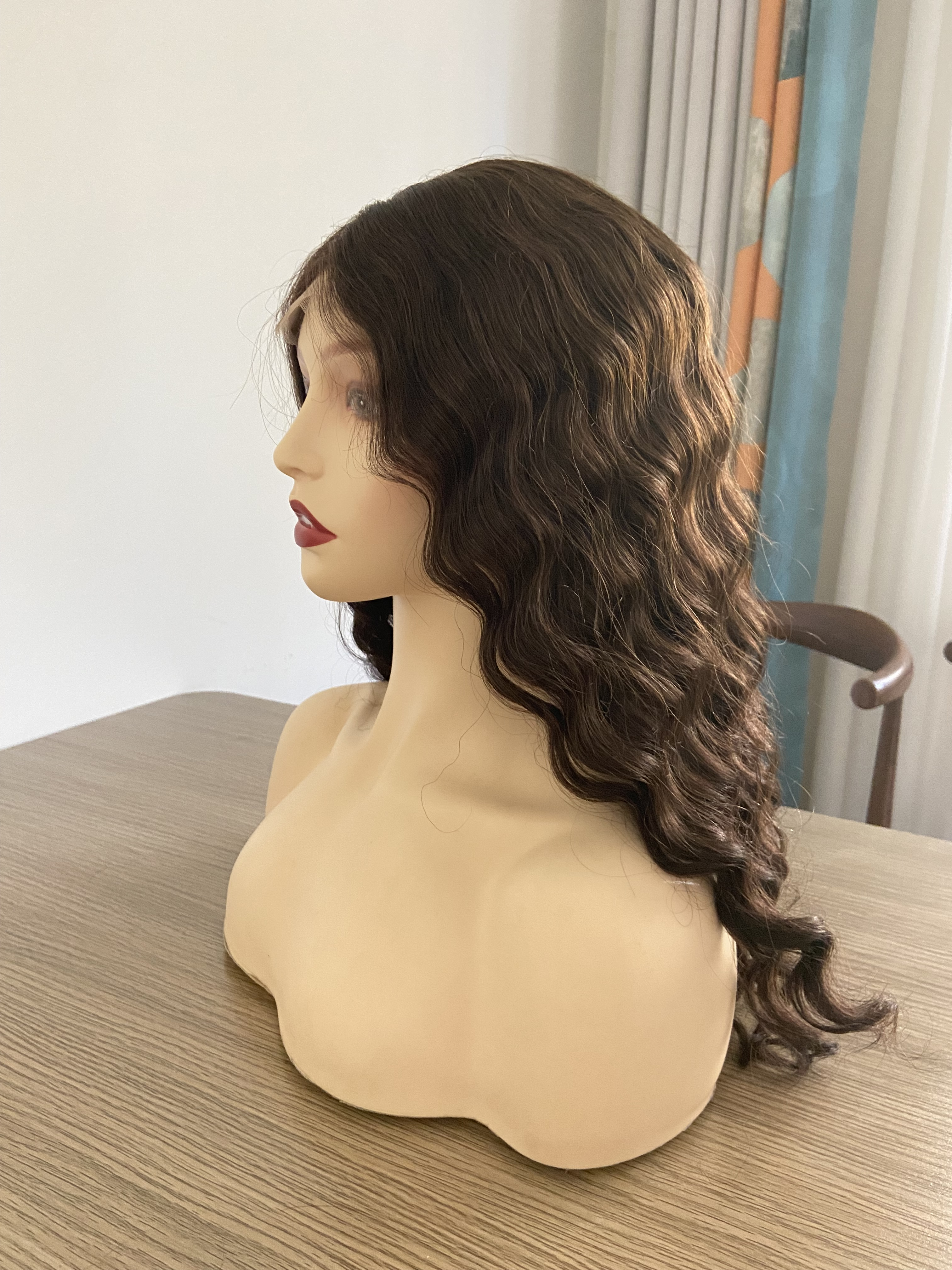 The most common and basic type of wig is the weft wig. These wigs have many benefits, but at a lower price. While weft-knit wigs don't move as naturally as hand-braided wigs, they still give you instant volume and enhanced style. Plus, weft wigs come in a variety of styles, from long and trendy to short and classic, so you're sure to find one you like and you'll save yourself some time from having to style it yourself! 
Another benefit of weft wigs is ventilation. Because of the open weft structure, your scalp stays cool all day long. Finally, weft wigs are not as delicate as the lace wigs or hand-braided wigs on the front, which means they are more durable and should last you a long time with proper care.
This is a picture of mono top wefted back wig, because the weft is by machine, so the price is lower than the full hand tied wig. And with the mono top, it also will looks very natural and good looking.At the same times, it is also very ventilate.
They are the different single vision picture,, we can find that we can't recognize the wig cap from outside. So it is suit the green hand.
Once you have your measurements, compare to the wig cap size guide to make sure you find the best fit, whether regular, small or large. Friendly reminder, when measuring the size, you can do it several times and calculate the average value, which can reduce the error 
Don't forget that many wigs have adjustable Velcro straps, which means your wig can be tightened or loosened an inch as needed.
Take care of your wig carefully. Hope you are very happy with the wig life.
---